SCOPE OF WORK
Art Direction
ABOUT CLIENT
PasciVite is a professional services company providing services and solutions in strategy, consulting, security, technology, and operations, enabling select clients to thrive in the digital era.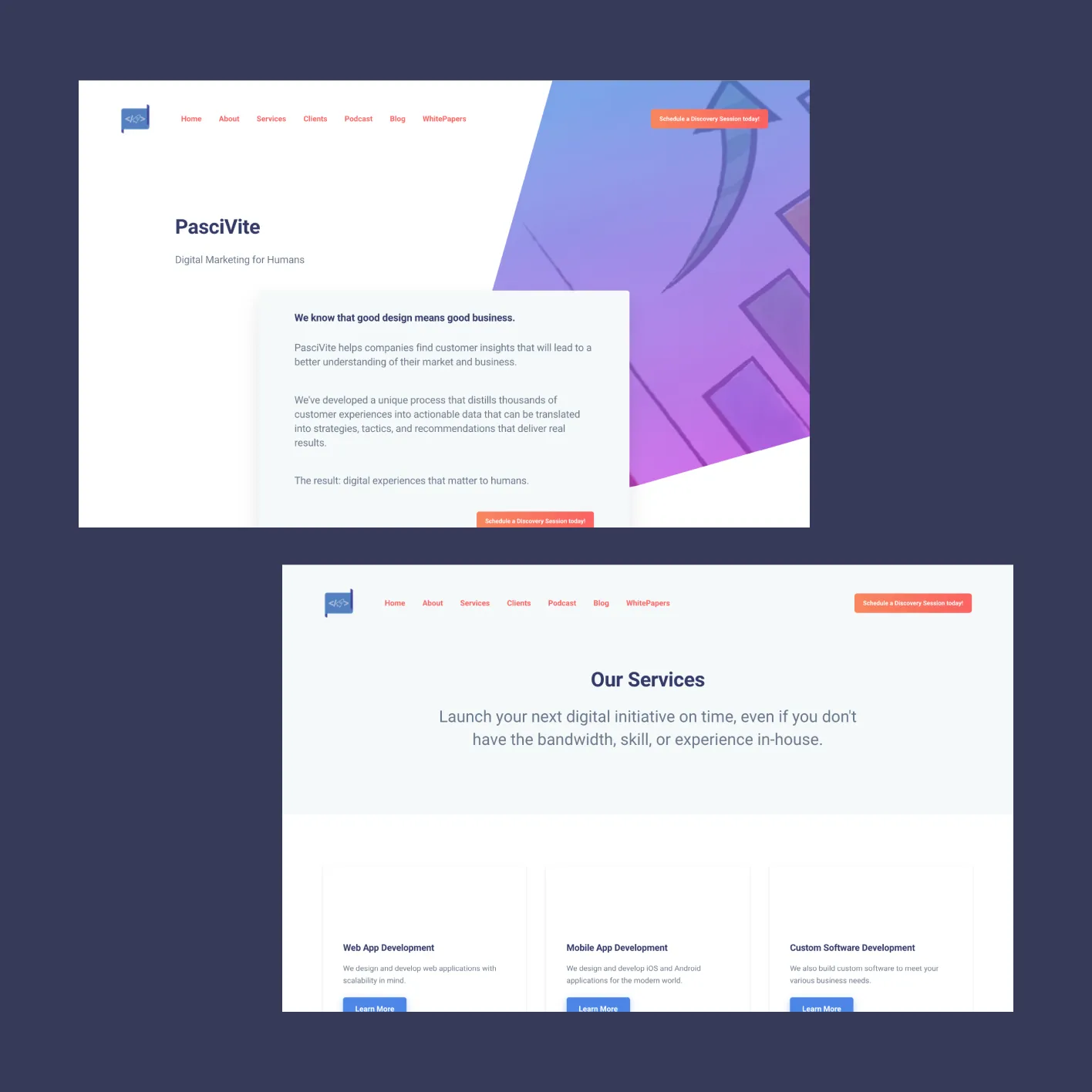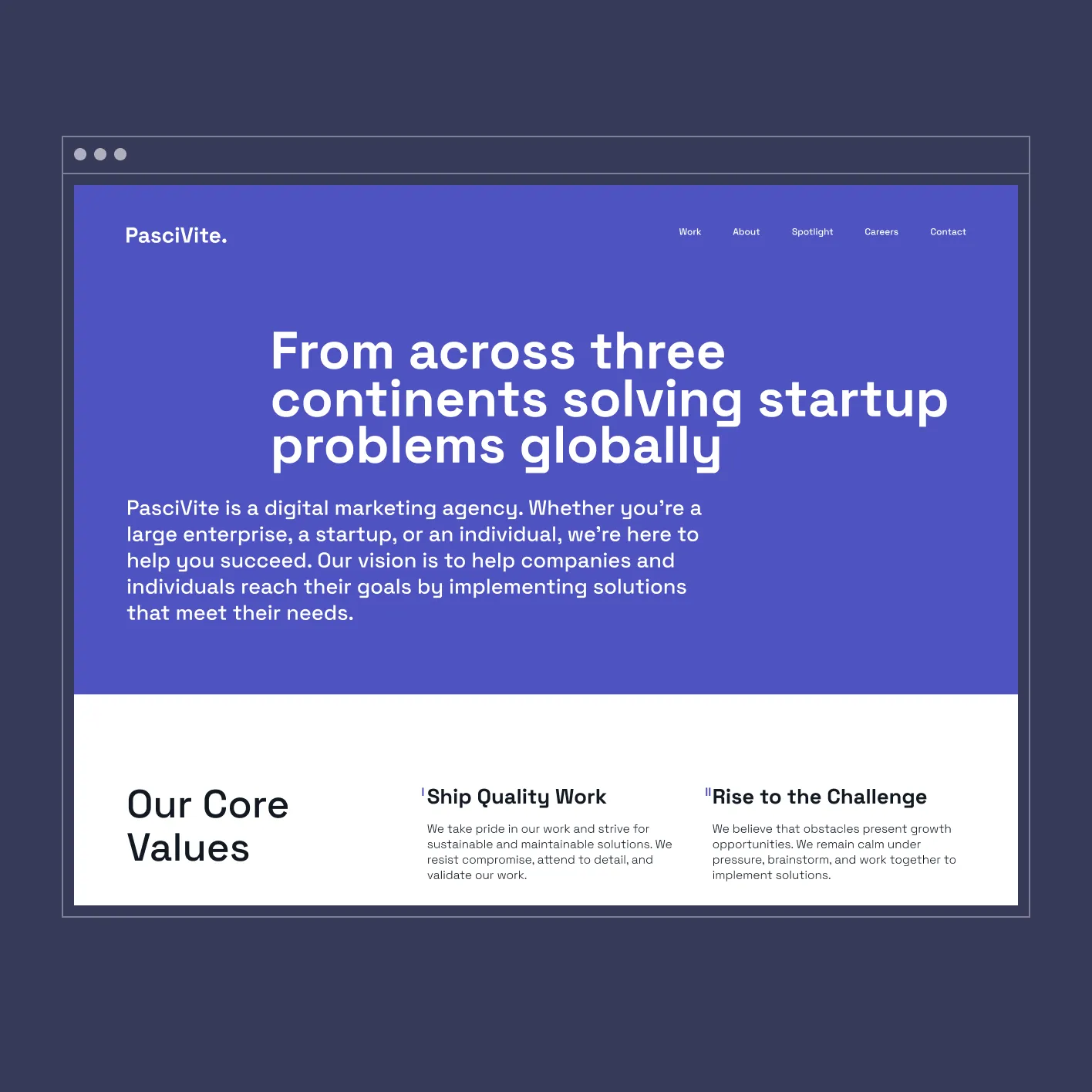 THE PROBLEM
PasciVite had experienced a rewarding time collaborating with amazing clients and running a successful business. Yet, it was evident they had grown to the point where they had more potential as an agency and could deliver clients with a more impactful experience.
With this in mind, we quickly identified that the previous website and visual identity were now dated and no longer an accurate representation of the PasciVite brand or the new narrative they sought to express.
THE SOLUTION
Identifying this problem led us to our goal which was to create a modern, vibrant, and aesthetically pleasing design for the website. One that communicates clearly the agency's expertise and offerings to every visitor. The redesign was driven by the simple mantra; inform, gain trust and sell.
The result?
Average user session on site went up by about 87.5%, bounce rates dropped noticeably and lead inquiries were more consistent.