GUEST OF A GUEST
Giving guests of a media company's website the most memorable visit
Explore prototype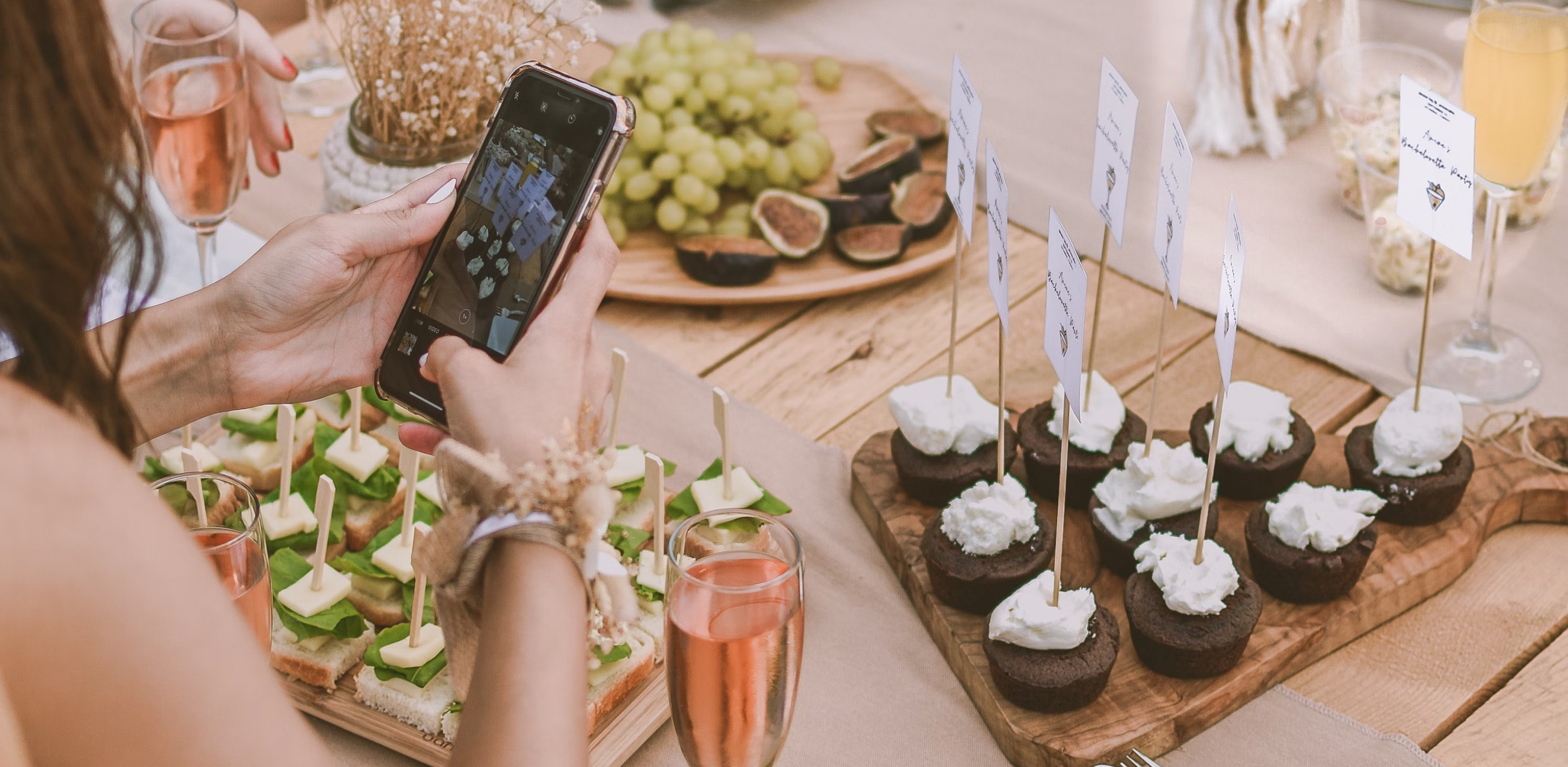 SCOPE OF WORK
Website Design
ABOUT CLIENT
Guest of a Guest is a digital media company that celebrates and serves society's cultural influencers through its curated social calendar, event photography services and editorial coverage.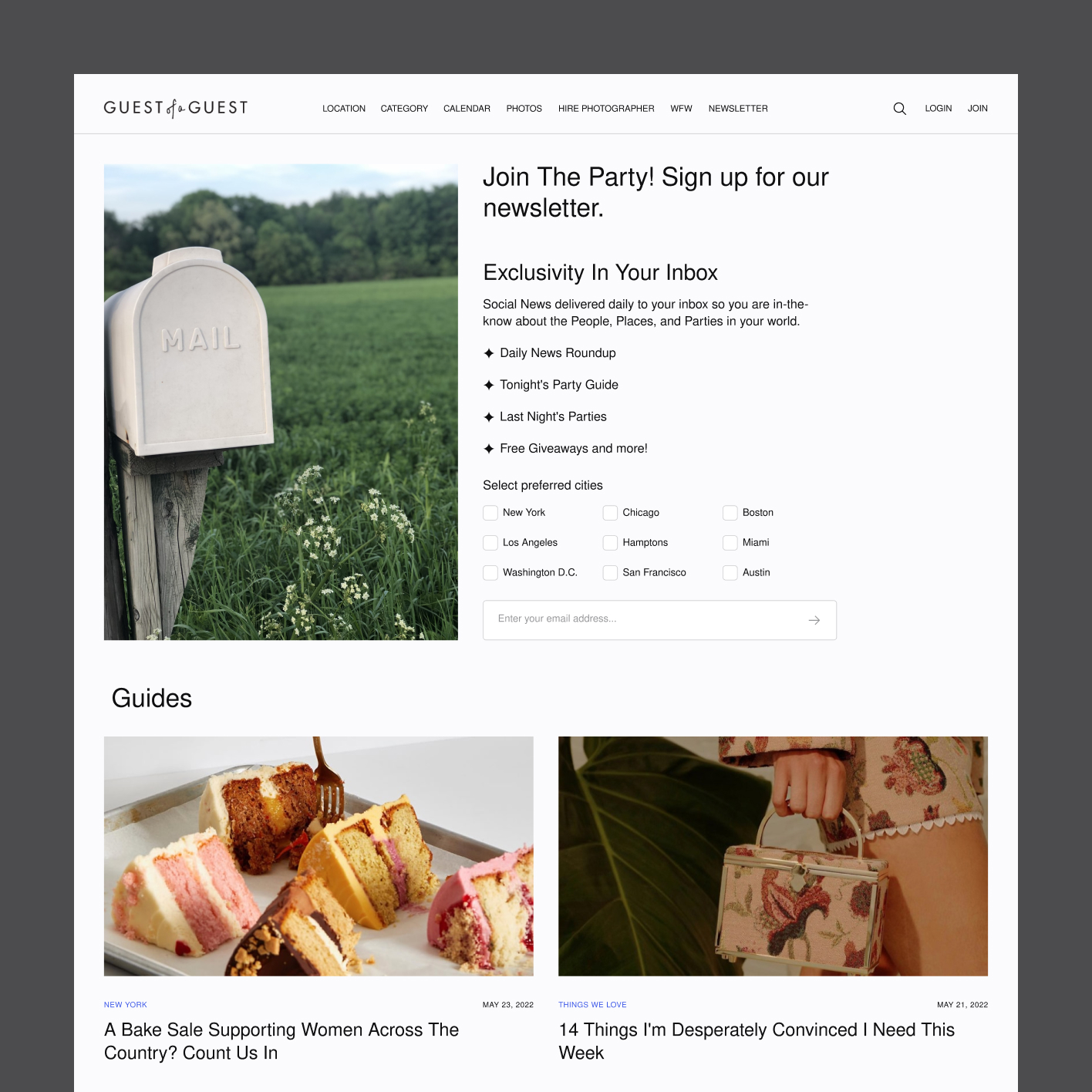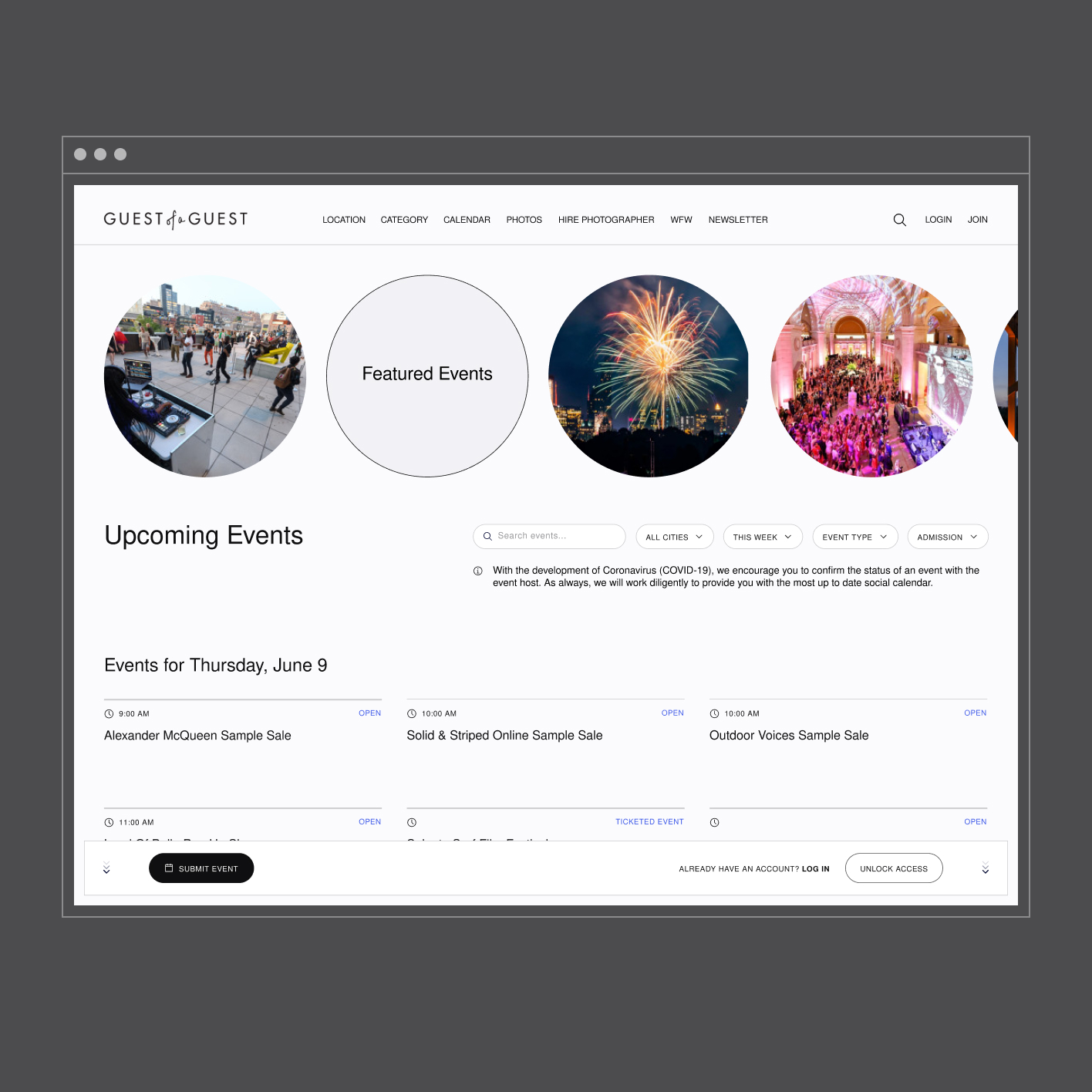 THE PROBLEM
Like many established media companies and blogs, Guest of a Guest hadn't taken the step to make changes to its existing website. I mean, if it's not broken, don't fix it, right? However, this wasn't exactly the case.
Due to how large the company had grown there were several articles with categories that weren't easily accessible. Also, the process of accessing gated social calendar content wasn't really cohesive and was somewhat jarring.
THE SOLUTION
We revised the information architecture classifying articles into "Locations" and "Categories" as opposed to the single "Site" classification they previously had, which wasn't comprehensive. We also looked to improve the reading experiences by housing the slideshow and gallery component in a section that didn't obfuscate the text and main imagery content within an article.
Not forgetting the calendar page experience, we created a clear distinction between features events and events of the days as well as placed the filters in an obvious location so visitors can explore other options as they see fit.